News
Praemium International is pleased to announce that it has signed terms with Jersey- and London-based Enhance Group to provide the Praemium platform service to Enhance Portfolio.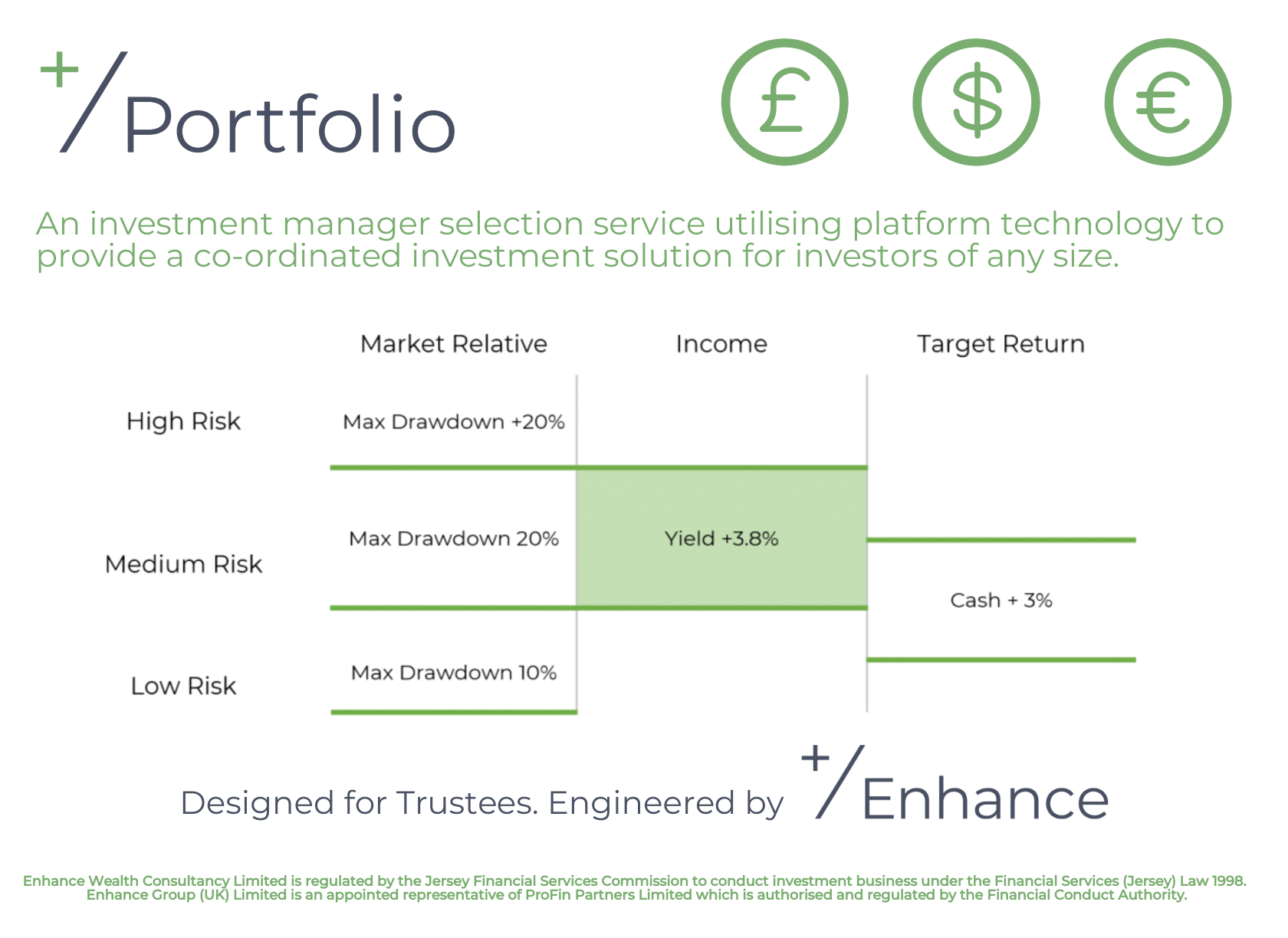 As the specialist investment reporting and advice provider for corporate trustees, family offices and charities around the world, Enhance is dedicated to helping clients and their trusted advisers protect and grow their wealth. With over $40bn of financial assets under review and over $3bn under advice, Enhance Group continues to dynamically expand.
Enhance Portfolio is a true end-to-end investment management solution for portfolios of any size, delivering optimum efficiency, risk management and administration. The service combines the benefits of Enhance's advice, research and monitoring delivered by an experienced team with best-of-breed independent management and centralised custody.


Enhance CEO Tom Wiseman stated: "The world of financial services is unpredictable and often opaque. At Enhance, we utilise our team's independence, extensive industry experience and custom-built technology to bring our clients clarity over their investment affairs. Our purpose is simple: we optimise investment performance by providing institutional discipline to private capital. Additionally, we believe that Praemium's next-generation technology can help us deliver consistent and accurate reporting and efficient trading, custody and execution to our clients."


Praemium's next-generation technology robustly and cost-effectively executes high volumes of funded and direct security investment transactions on behalf of third-party discretionary investment managers. It will also deliver a first-class Investor Portal that provides Enhance Portfolio clients with 24/7 access to their investments in any currency.


The partnership will see Enhance move their current book of clients from their current platform provider. Barry Hardisty, Head of Enhance Portfolio, commented, "having spent several years reviewing the offshore platform market, we are pleased to enter into this partnership with Praemium International. Enhance Portfolio serves offshore investors which demand specialist execution and compliance requirements. Praemium has demonstrated expertise in these areas to deliver a first-class service to our clients and we look forward to working with them."


Praemium Director of Client Services, Nadine Irons, noted: "We are delighted that Enhance have selected Praemium as their new platform provider. Enhance have a reputation locally as a market-leading Investment Consultancy firm and we are proud to be the technology that powers their portfolio solution going forward."