Mosaic Update
In this quarterly #TechTuesday post we provide an update on the technology advancements that we have delivered in the last few months, sharing details of the new features built by our talented development team in Mosaic and on our website. Their work focused on a brand refresh at the start of the period, but swiftly returned to improving and adding core functionality as the period progressed.
Rebranding
A review of the last few months wouldn't be complete without reference to our major rebranding exercise. The team built a brand new website (which you are experiencing!) utilising designs from the Potting Shed and incorporating integrations with HubSpot for our Publications section and Pinpoint for our Careers section. Going forward Enhance's website will evolve into a true digital hub for all online interactions with our business.

Online access
We have also introduced a new website landing page for Mosaic, which includes sign-in options for our Client Portal and Data Portal. This is the first time that we have made our portals available directly from our website and have done so to deliver a seamless digital experience for clients interacting with Enhance.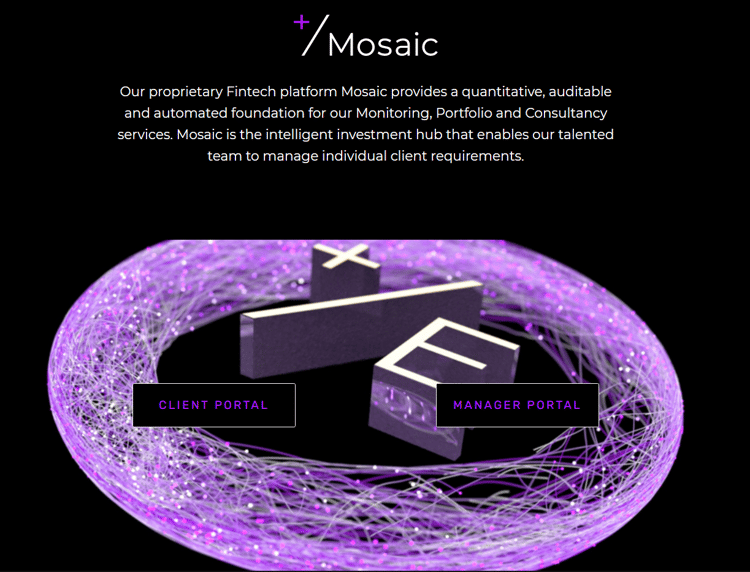 Report design
From a report design perspective, with the assistance of the talented team at Taylor Thomas, we updated all reports produced by Mosaic for the Q1 2021 cycle. All report templates now reflect our new brand imagery and act as a precursor to a major release of enhanced report visualisations later this year. A few screenshots of the design works are included below.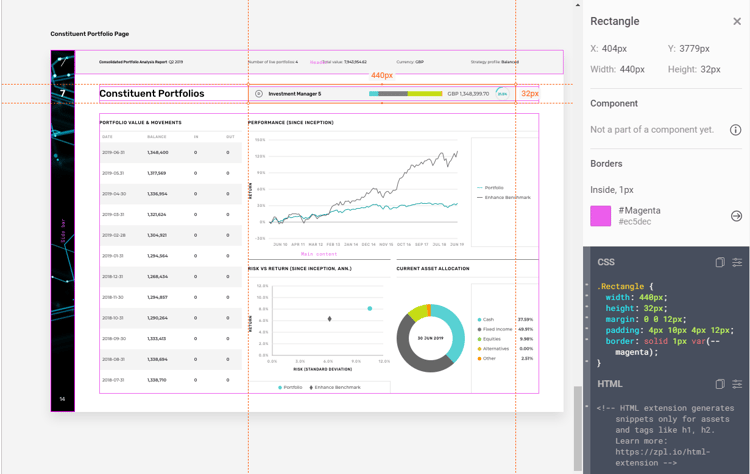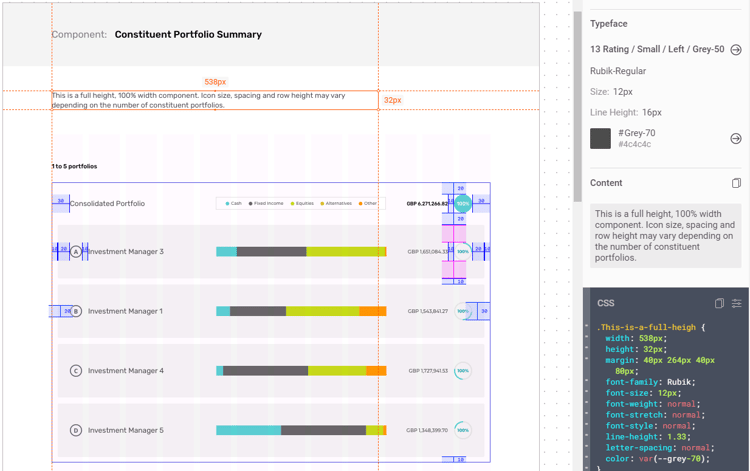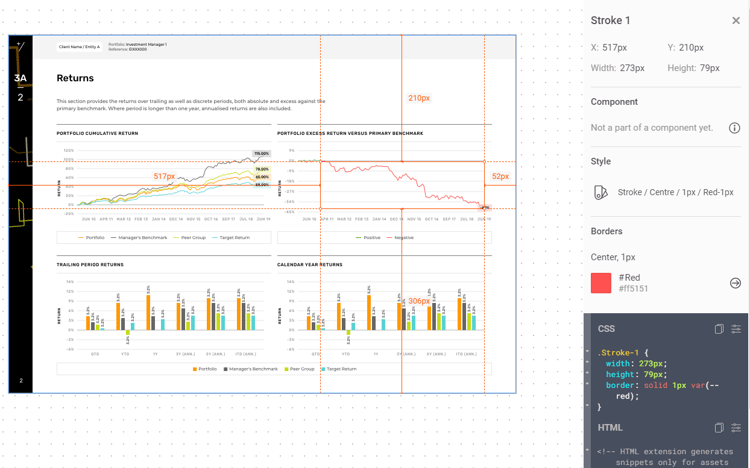 Client Portal
In our Client Portal we surface all action points generated by Mosaic and have added the ability for clients to respond to these directly in the Client Portal, including auditable notes and document uploads directly into the client profile. This functionality allow users to deal efficiently with onward workflows arising from our Monitoring, Portfolio and Consultancy services.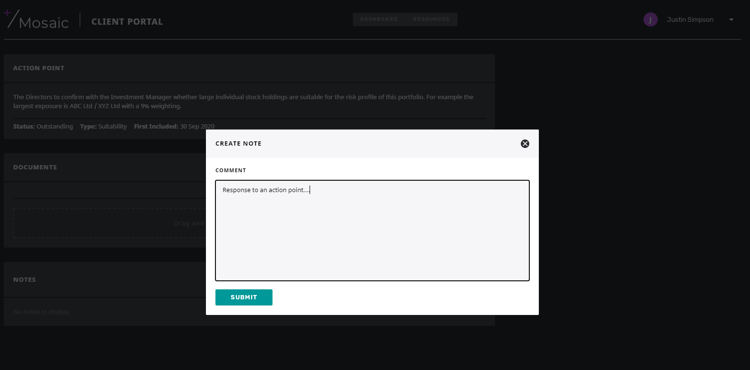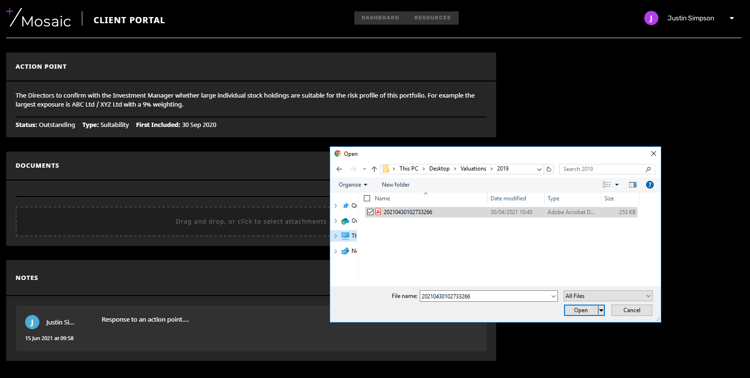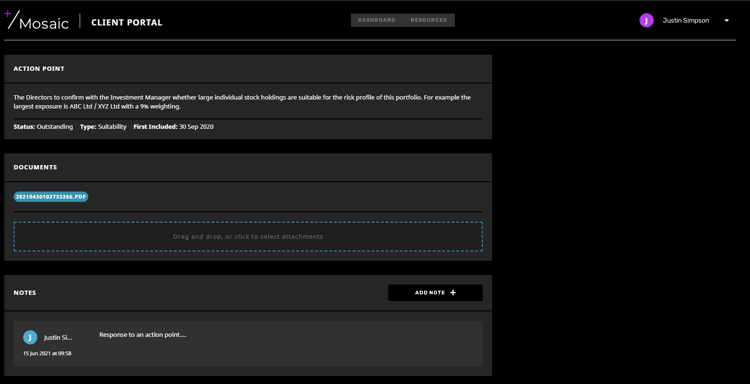 Deferring Action Points
Deferred action points are a very useful tool for investment oversight purposes – allowing salient issues to be (re)considered at a specified later date and/or used as a mechanism for creating a recurring workflow. We have now introduced the ability to easily defer action points in Mosaic whilst maintaining a full log of activity (such as notes or document uploads relating to an action point), including action points that are deferred multiple times.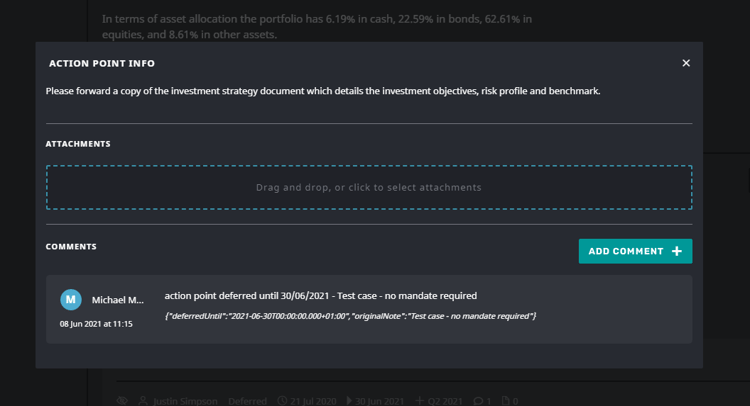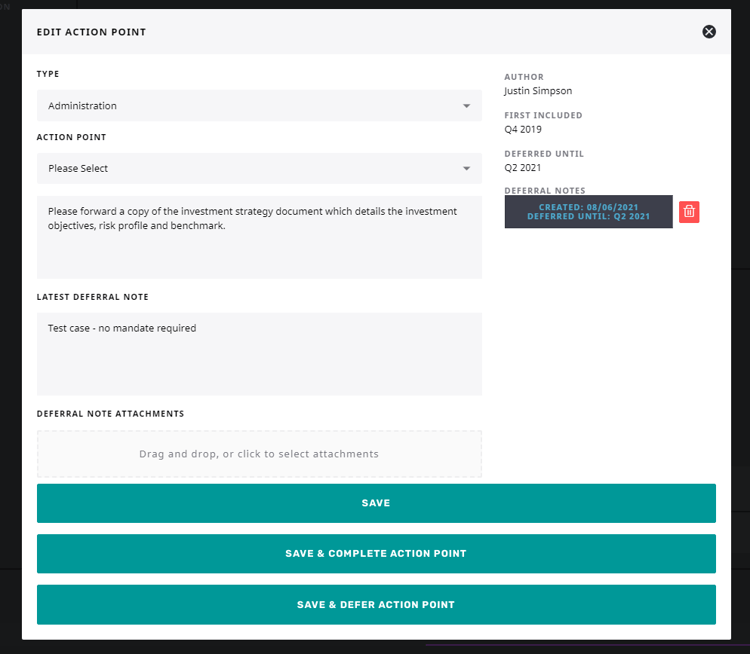 Data Mapping Tool
We are active users of Alteryx for data mapping, however we do have elements of data mapping built into Mosaic which help us to process investment data from hundreds of sources. Updates to this functionality over the quarter include improvements to validation processes, existing value protection and better feedback to our end user.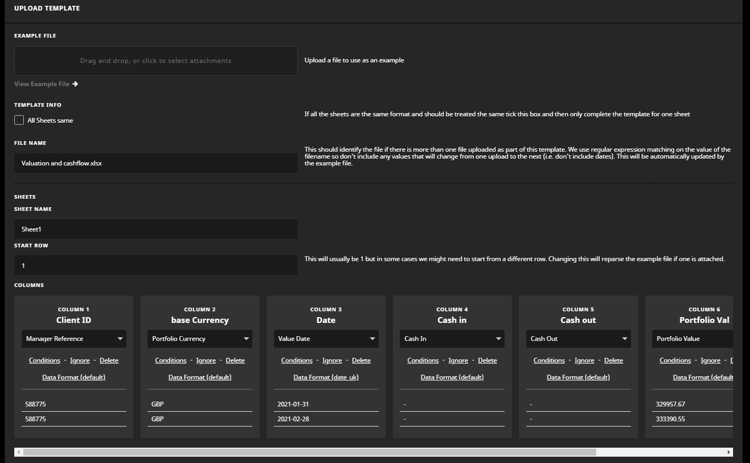 As ever, there is lots going on and we have a jam packed development roadmap for the remainder of 2021 and well into 2022. We build functionality based on client feedback and demand and also because we want to be the best at what we do.
For clients, or potential clients, with an interest in our software development roadmap, please feel free to email us here for more information.