News
Dr Ruzhen Li, Head of Advisory at Enhance, has joined the esteemed Fundpath Expert Panel.
Fundpath's mission is simple: to make the fund buying process more efficient. It starts with people, combines with technology and results in a whole new way of doing things. Developed in conjunction with wealth managers, Fundpath harnesses the power of collective data, AI and technology to modernise the fund buying process.
The initiative, which was created by the former founders and directors of Last Word Media (Portfolio Adviser, International Adviser, ESG Clarity, Expert Investor and Fund Selector Asia), is committed to helping its members to become more efficient in the wealth management industry through digital insight and provide more insightful communication with the asset management community.
Dr Li joins a hand-picked group of fellow financial services professionals from leading firms including Barclays, Credit Suisse and Morningstar.
About Dr Ruzhen Li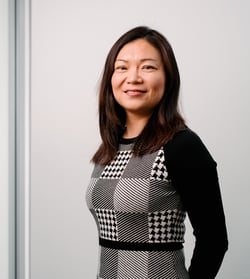 Dr Li is the Head of Advisory at Enhance Group, responsible for setting the strategy for two advisory services of our firm, Portfolio and Consultancy. She is also the Managing Director for Enhance Wealth Consultancy Limited. Dr Li has over 13 years of experience in researching investment managers to advise global families and fiduciaries on complex investment affairs.