Monitoring
For over 15 years our core Monitoring service has delivered independent investment reviews on managed, advisory and execution-only accounts. Our full EMAP report comprises of return, risk and holdings analytics versus appropriate benchmarks and peer groups, along with a headline rating and mandate compliance check against the parameters of the account's investment policy or management agreement.
The EMAP is a highly cost-effective way for a Trustee to demonstrate ongoing, independent oversight of an investment account and has been curated in a comprehensible format that delivers clearly defined Action Points for the Trustee to take forward with the investment provider. These are categorised as either administration, suitability or technical matters that require review and resolution.
Over the course of the last year, we have been working with a large, multi-jurisdictional fiduciary business to translate the core principles of our EMAP into a consolidated report for the Trustee use case. The end product of this collaboration is an upgrade to a report called the CPAR (Consolidated Portfolio Analysis Review) which aggregates multiple investment accounts into one combined analytical framework.
In many circumstances only the Trustee is aware of an investor's full asset schedule and overarching investment policy, which places the responsibility for assessing and monitoring investment performance, risk and suitability squarely on the Trustee's shoulders. This is a responsibility that can only be managed with appropriate information to hand, which is typically either manually prepared by the Trustee or sourced at a considerable cost from a third-party agent.
Our brief was to create a consolidated report so simple and concise that it can be consumed by a lay person, whilst being comprehensive enough to credibly assess an investor's position versus an overarching investment policy. We were also tasked with delivering said reporting at a competitive price point so that consolidated investment monitoring becomes a feasible option for all Trustees and their investor clients, not just the largest Family Offices.
The result...well, here's a sneak peek of the key components of the new CPAR. Let us know if you think we are living up to our Monitoring service mottos of 'delivering clarity' and 'putting insights into action'?
Rating & Action Points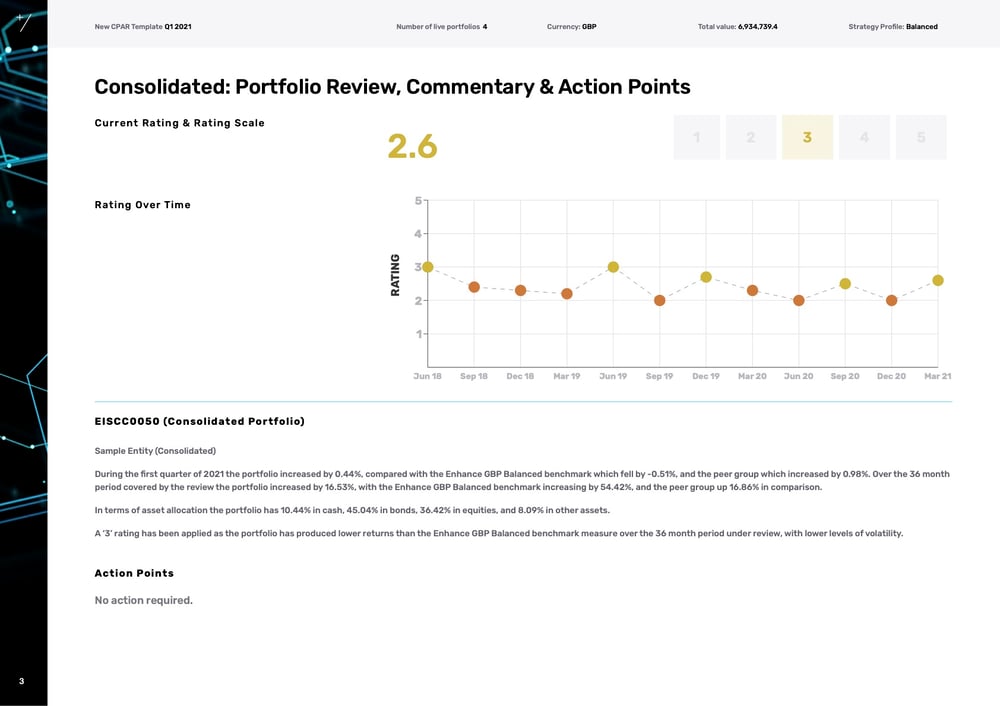 Asset Schedule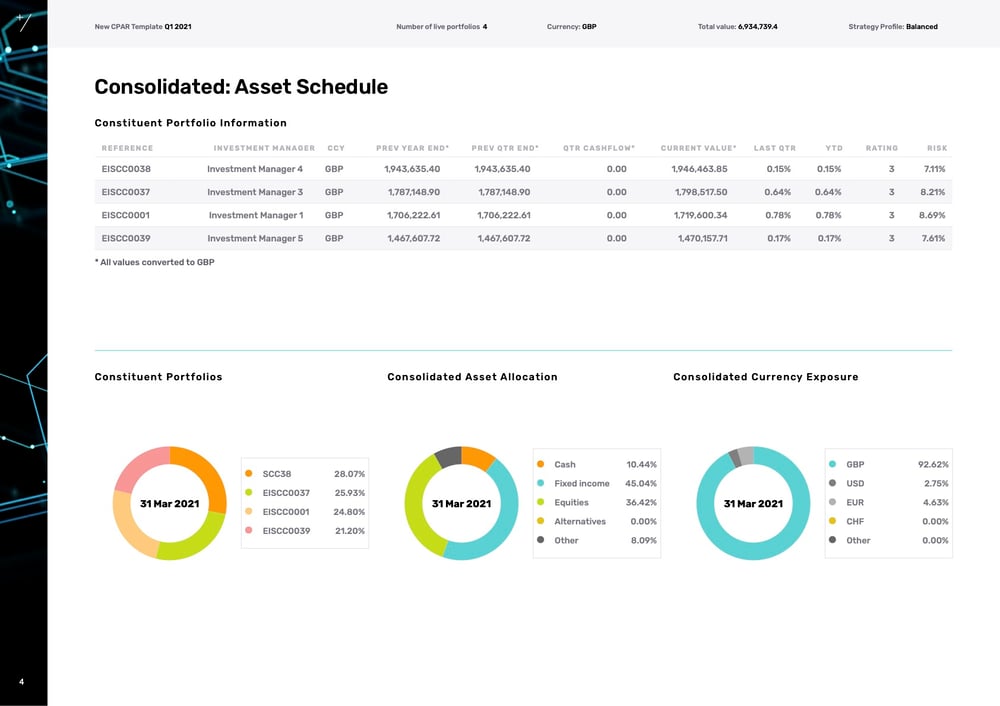 Portfolio Values and Movements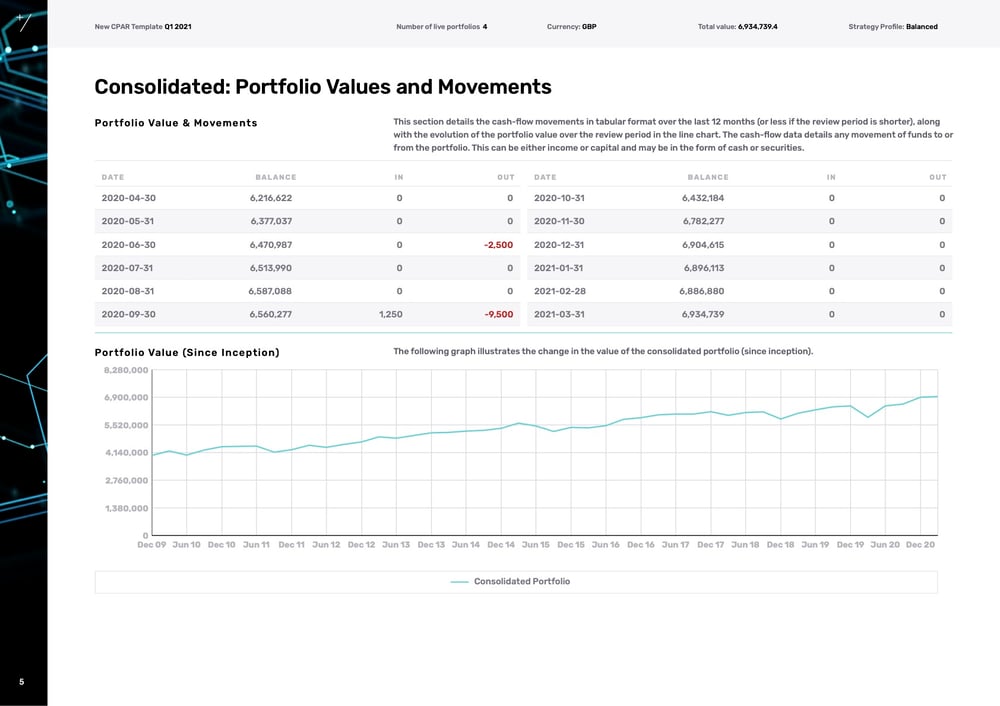 Portfolio Returns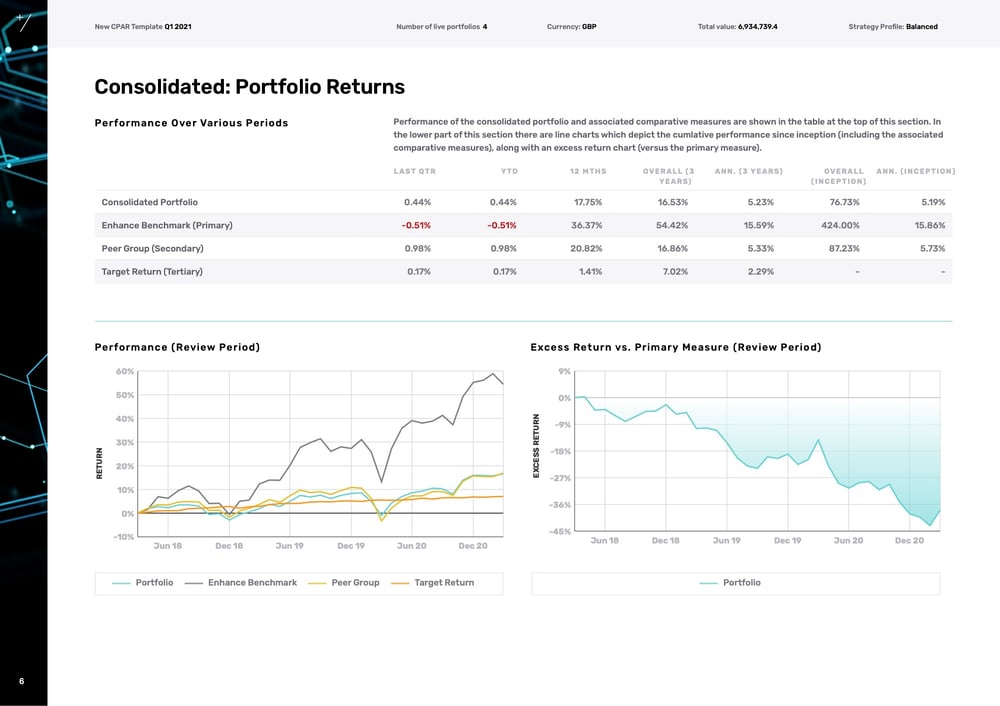 Portfolio Risk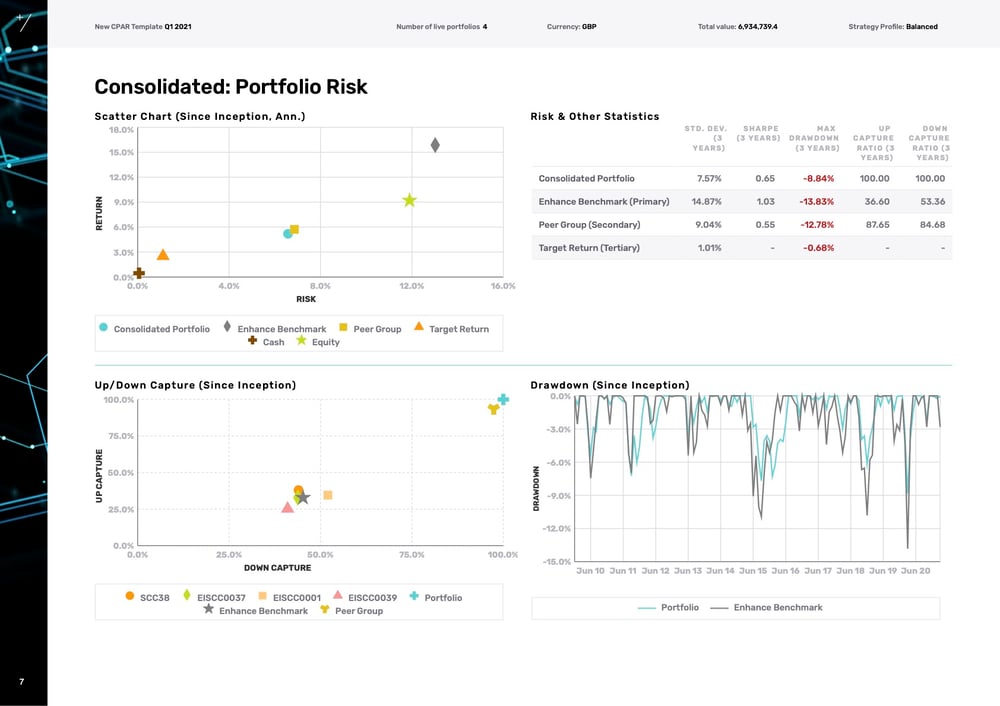 Portfolio Holdings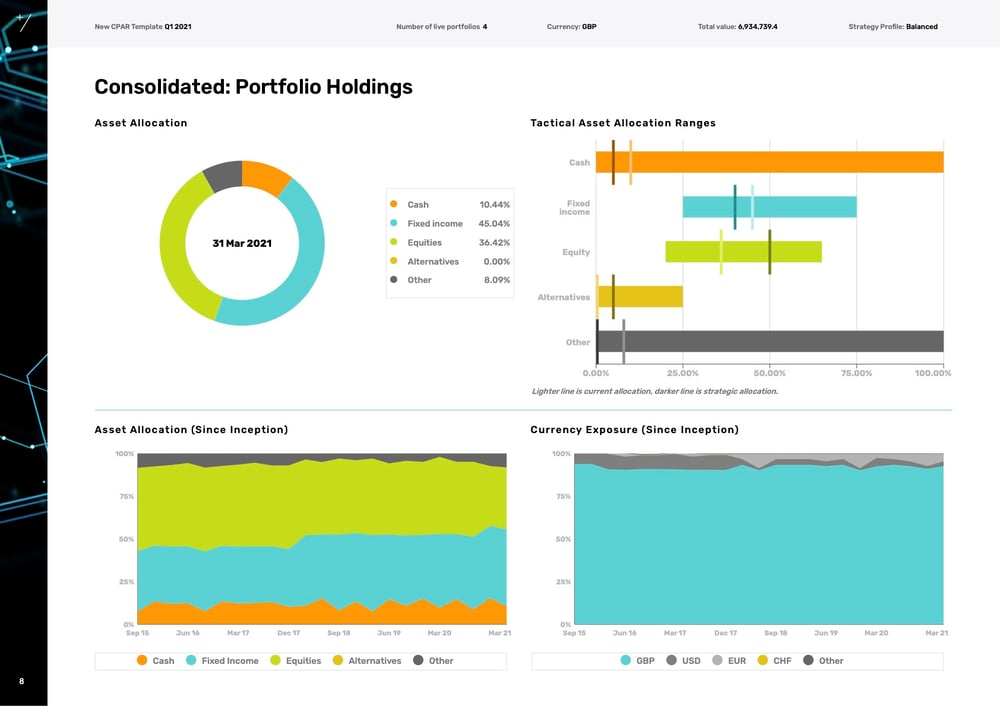 Component Portfolios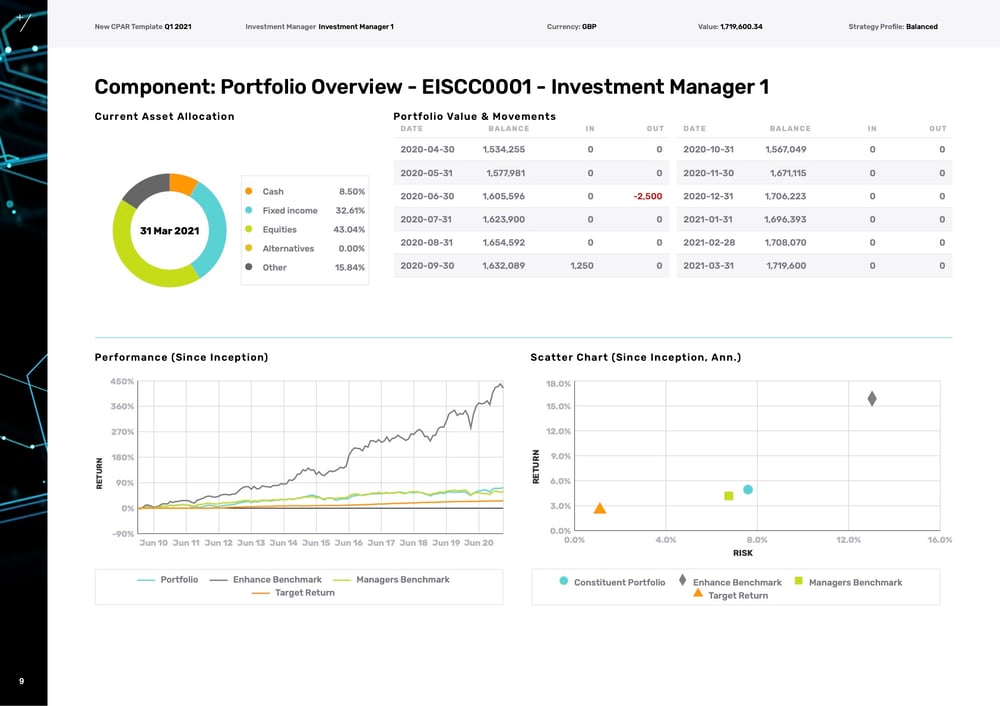 Delivered for a fixed cost of £250 per report (in addition to EMAP component account charges), the CPAR can be produced quarterly, bi-annually or annually, meaning that an annual assessment of an investor's consolidated affairs is available at the very modest incremental fee of £250 per year, irrespective of the number of underlying investment accounts.
Having successfully delivered the new CPAR to our fiduciary client for Q1 2021 reporting, we are already working hard on improvements to our consolidated reporting capabilities. These include accounting for non-financial assets, multi-tier consolidation for complex investor structure charts, and more detailed analytics and visualisations for clients that seek a deeper dive.
We augment all of our investment monitoring reports with free access to our interactive Client Portal, which has been designed for Trustees as an investment oversight hub capturing all clients. The transformational use of our Client Portal, complete with MI reporting and third-party integrations, by another fiduciary business will be the focus of a different case study next quarter.
For more information on our consolidated investment reporting capabilities, please get in touch.